6th Annual Hike-a-Thon
The Friends of Van Cortlandt Park will be holding their 6th Annual Hike-a-thon on Saturday April 25th, 2015.  For more information on how you can participate in this annual event to help raise funds for the restoration of the hiking trails in Van Cortlandt Park please visit our Hike-a-thon page.
Summer Teen Trails Crew Internship- Now Hiring!
The Friends of Van Cortlandt Park are accepting applications for our Summer Trail Crew Internship. Interns contribute to the maintenance of the trails of Van Cortlandt Park through supervisor led activities. All interns are required to do physical trail work outdoors in various conditions throughout the summer. Projects are primarily related to trail maintenance, habitat restoration, and invasive species removal. Training in trail work and plant identification will be provided for all interns. Job readiness training will also be provided during the internship. Schedule for all interns is Monday through Thursday from 9:00am to 4:00pm. Open to applicants 14-18 years old.   Applications are due on May 22nd, 2015.

Picnic Supper & Concert in the Park

On Tuesday June 23rd starting at 6pm , The Van Cortlandt Committee of the National Society of Colonial Dames in the State of New York with the Friends of Van Cortlandt Park presents A Picnic Supper & Concert in Van Cortlandt Park with the New York Philharmonic. At this event,the Friends will be honoring Congressman Eliot Engel and Dart Westphal.  Click here to Purchase Tickets or Become a Sponsor.
Watch this Video & Learn about the Friends!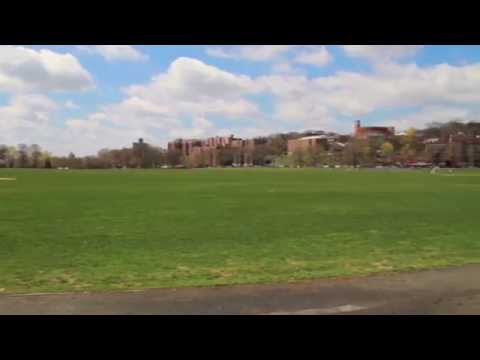 Click Here to Watch the Video Directly on YouTube.
Thank you to Next Round Productions for creating this wonderful video for us.  Very special thank you to Partnerships for Parks for helping to fund the video!
Support the Friends
We rely on the support of our friends to continue our efforts to Bring Youth, Community and Nature Together in Van Cortlandt Park.  Become a Friend Today!  We have high hopes for the coming year and hope you will help us realize our goals.  Together we can achieve so much. 
Master Plan for Van Cortlandt Park

NYC Parks recently finalized a comprehensive Van Cortlandt Park Master Plan that will guide the restoration of Van Cortlandt Park's natural beauty and provide solutions for the needs of all neighboring communities. The Master Plan charts clear courses of action to restore and improve this unique property.  The Master Plan is intended to coordinate efforts over the next twenty years between agencies, nonprofit partners, elected officials and community groups to complete capital projects in Van Cortlandt Park.  The Friends of Van Cortlandt Park look forward to helping to implement projects in this plan over the next 20 years.

FVCP in the New York Times!
FVCP was featured in a recent New York Times article New York Parks in Less Affluent Areas Lack Big Gifts.
The Friends of Van Cortlandt Park are a 501c3 nonprofit organization.
Our EIN is 13-3843182.