Friends' Promo Video!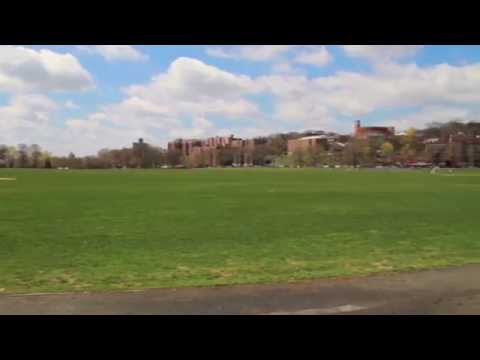 Click Here to Watch the Video Directly on YouTube.
Thank you to Next Round Productions for creating this wonderful video for us.  Very special thank you to Partnerships for Parks for helping to fund the video!
We Are Hiring!
The Friends of Van Cortlandt Park (FVCP) are hiring 3 interns for a Consensus Building Internship which will focus on NYS Brownfield Opportunity Areas along the Harlem River. FVCP will be partnering with the Bronx Council of Environmental Quality (BCEQ) for this project. This internship will run for 10 weeks from September to November 2014 and then for another 12 weeks from February to May 2015.  Deadline for resumes has been extended to September 8th, 2014.
Youth Run Farm Stands

Wednesdays from 2:30pm to 7pm from July 9th to September 24th
Held at the Train park- corner of Orloff Ave. and Gale Place Bronx, NY 10463
Thursdays from 1pm to 7pm from July 10th to November 20th
Held on Corner of E. Gun Hill Road and DeKalb Ave. Bronx, NY 10467
Locally grown produce at affordable prices. Cooking demonstrations and other activities.   This project was awarded an Environmental Justice Community Impact Grant from the New York State Department of Environmental Conservation.  Special Thank You to Our Supporters: Councilman Andrew Cohen, Clif Bar Family Foundation and The Laura B. Vogler Foundation. Thank you to our Wednesday host Amalgamated-Park Reservoir Houses.  Thursday market held in partnership with GrowNYC.
Master Plan for Van Cortlandt Park

NYC Parks recently finalized a comprehensive Van Cortlandt Park Master Plan that will guide the restoration of Van Cortlandt Park's natural beauty and provide solutions for the needs of all neighboring communities. The Master Plan charts clear courses of action to restore and improve this unique property.  The Master Plan is intended to coordinate efforts over the next twenty years between agencies, nonprofit partners, elected officials and community groups to complete capital projects in Van Cortlandt Park.  The Friends of Van Cortlandt Park look forward to helping to implement projects in this plan over the next 20 years.


Support the Friends
We rely on the support of our friends to continue our efforts to Bring Youth, Community and Nature Together in Van Cortlandt Park.  Become a Friend Today!  We have high hopes for the coming year and hope you will help us realize our goals.  Together we can achieve so much. 
FVCP in the New York Times!
FVCP was featured in a recent New York Times article New York Parks in Less Affluent Areas Lack Big Gifts.
The Friends of Van Cortlandt Park are a 501c3 nonprofit organization .
Our EIN is 13-3843182.