5th Annual Hike-a-Thon
Saturday April 26th, 2014 at 10am
Get out for a hike and help us raise funds for the restoration of Van Cortlandt Park's spectacular hiking trails.  We are asking you to seek out supporters to sponsors your hike for this rain or shine event.  Participants can choose one of three hiking routes (ranging from an easy 1 mile hike to a strenuous 5 mile hike) the day of the event.  Visit our Hike-a-Thon page for more info.
Advocating for the Croton Pedestrian Bridge
In 1999, the New York City Council determined that NYC Department of Environmental Protection (DEP) should build a Pedestrian Bridge if it was "feasible". A feasibility study was conducted and determined that it was feasible but DEP has refused to pay for it. We are asking our community, our elected officials, and all those who love Van Cortlandt Park to join together and demand that DEP keep its promise to the Bronx. The Pedestrian Bridge is now a part of Van Cortlandt Park's Master Plan. The time for action is now!
Despite the rain, over 60 people including 4 Elected Officials and several people from the press came out to the park on Saturday March 29th to demonstrate the need and the desire for the DEP to keep its promise and fund the Pedestrian Bridge. See NY Times, Bronx News12, NY1, 1010 Wins, Riverdale Press, Bronx Bureau and Bronx Times coverage.

Sign our petition! Please sign this online petition asking the DEP to keep their promise and fund the Pedestrian Bridge
Visit our History of the Croton Pedestrian Bridge page for more background on this issue.
Master Plan for Van Cortlandt Park

NYC Parks has created a comprehensive Van Cortlandt Park Master Plan that will guide the restoration of Van Cortlandt Park's natural beauty and provide solutions for the needs of all neighboring communities. The Master Plan charts clear courses of action to restore and improve this unique property.  The Master Plan is intended to coordinate efforts over the next twenty years between agencies, nonprofit partners, elected officials and community groups to complete capital projects in Van Cortlandt Park.  NYC Parks has made it a priority to engage members of the community at all stages of the planning process. This spring, we will be holding a number of public meetings to review the plans. For those unable to attend these meetings in person, please review the Master Plan online and send any feedback to info@vcpark.org.

Support the Friends
We rely on the support of our friends to continue our efforts to Bring Youth, Community and Nature Together in Van Cortlandt Park.  Become a Friend Today!  We have high hopes for the coming year and hope you will help us realize our goals.  Together we can achieve so much. 
Celebrating All That Was Accomplished!
Whether you made a donation, attended a program or told your friends about us, you helped to make 2013 the wonderful year that it was for the Friends. Please take a few moments to watch this video and learn about all that we did together. Together we can do even more in 2014.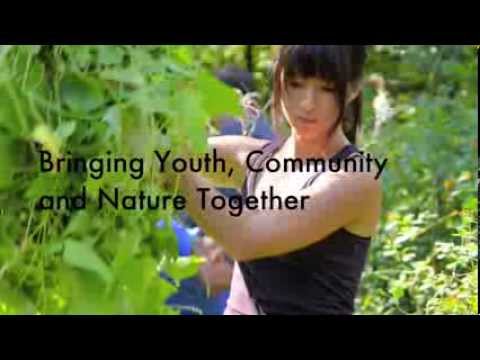 Click Here to Watch the Video Directly on YouTube.
FVCP in the New York Times!
FVCP was featured in a recent New York Times article New York Parks in Less Affluent Areas Lack Big Gifts.
The Friends of Van Cortlandt Park are a 501c3 nonprofit organization .
Our EIN is 13-3843182.