Art in the Park Adventure
Open to students 7-12 years old. Classes start Monday July 13th, 2015 and will continue for 4 consecutive weeks- every Monday and Thursday from 1 to 3pm. Fee for all eight classes is $80 if you register by June 30th, $100 afterwards with a final registration deadline of July 8th. Fee includes all supplies. The class teacher is a NYC art teacher who will combine discussion of the ecology of Van Cortlandt Park with the student art projects. Many different types of materials will be introduced such as 3-D, found sculpture, Linoleum Projects, Papermaking, Cyanotype printing, etc. Classes will be held in Woodlawn Playground- on VCP East, south of Kepler Ave. For more information and to register by mail please complete and return this application.  You can also register and securely pay the registration online here.

Watch this Video & Learn about the Friends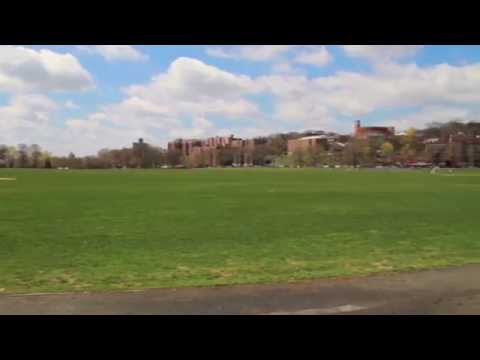 Click Here to Watch the Video Directly on YouTube.
Thank you to Next Round Productions for creating this wonderful video for us.  Very special thank you to Partnerships for Parks for helping to fund the video!
Support the Friends
We rely on the support of our friends to continue our efforts to Bring Youth, Community and Nature Together in Van Cortlandt Park.  Become a Friend Today!  We have high hopes for the coming year and hope you will help us realize our goals.  Together we can achieve so much. 
Master Plan for Van Cortlandt Park

NYC Parks recently finalized a comprehensive Van Cortlandt Park Master Plan that will guide the restoration of Van Cortlandt Park's natural beauty and provide solutions for the needs of all neighboring communities. The Master Plan charts clear courses of action to restore and improve this unique property.  The Master Plan is intended to coordinate efforts over the next twenty years between agencies, nonprofit partners, elected officials and community groups to complete capital projects in Van Cortlandt Park.  The Friends of Van Cortlandt Park look forward to helping to implement projects in this plan over the next 20 years.

FVCP in the New York Times!
FVCP was featured in a recent New York Times article New York Parks in Less Affluent Areas Lack Big Gifts.
The Friends of Van Cortlandt Park are a 501c3 nonprofit organization.
Our EIN is 13-3843182.