Spring Environmental Internship- Now Hiring!
The Friends of Van Cortlandt Park are one of the host site for the Riverdale Neighborhood House and Kingsbridge Heights Community Center's Spring Youth Internship Program.  The Environmental Internship is a fun and rewarding experience that connects youth to the environment and their community. As an intern, you will learn about Van Cortlandt's wetland ecology and participate in projects that will require you to work both indoors and outdoors alongside environmentalists. Interns will learn how to restore and preserve the wetland areas of the park, and will create community-based projects. Interns work Tuesdays and Thursdays from 4:00 p.m.-6:00 p.m. with monthly Saturday work days AND monthly Friday meetings.  Applications are due February 12th, 2015

Revamp of Friends' Garden & Compost Site

Over the last sever
al years, the Friends of Van Cortlandt Park have expanded our Garden and Compost Site making it a vital component of our programming efforts.  However, as the years pass materials start to fall apart and need to be replaced.  Our first 400 square foot raised bed was built in 2008 and the wood is starting to rot and fall apart.  Our compost bins are starting to crack and the demand for them has increased.  In addition, we have been using the same tools and wheelbarrows for over ten years now and they are breaking at a rapid rate.  We are asking for funding to revamp our Garden & Compost Site and bring it to level that our community deserves.  We are almost at our goal- only $230 to go.  Visit the Friends' ioby campaign to learn more and make a secure donation. 
Watch this Video & Learn about the Friends!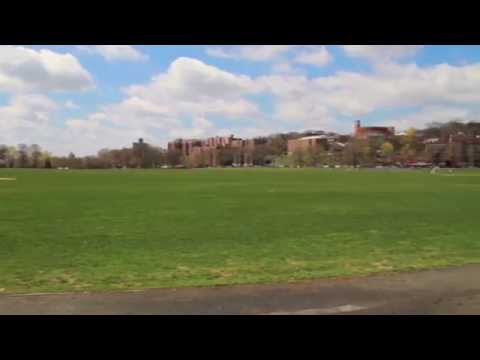 Click Here to Watch the Video Directly on YouTube.
Thank you to Next Round Productions for creating this wonderful video for us.  Very special thank you to Partnerships for Parks for helping to fund the video!
Support the Friends
We rely on the support of our friends to continue our efforts to Bring Youth, Community and Nature Together in Van Cortlandt Park.  Become a Friend Today!  We have high hopes for the coming year and hope you will help us realize our goals.  Together we can achieve so much. 
Master Plan for Van Cortlandt Park

NYC Parks recently finalized a comprehensive Van Cortlandt Park Master Plan that will guide the restoration of Van Cortlandt Park's natural beauty and provide solutions for the needs of all neighboring communities. The Master Plan charts clear courses of action to restore and improve this unique property.  The Master Plan is intended to coordinate efforts over the next twenty years between agencies, nonprofit partners, elected officials and community groups to complete capital projects in Van Cortlandt Park.  The Friends of Van Cortlandt Park look forward to helping to implement projects in this plan over the next 20 years.

FVCP in the New York Times!
FVCP was featured in a recent New York Times article New York Parks in Less Affluent Areas Lack Big Gifts.
The Friends of Van Cortlandt Park are a 501c3 nonprofit organization.
Our EIN is 13-3843182.