Hike-toberfest 2016
Saturday October 1st from 2pm to 7pm
Hike, Eat, Drink & Celebrate with Friends during our new fun fundraiser for the hiking trails of Van Cortlandt Park.  Come see why VCP is Where NYC Hikes. 
Hikes start at 2pm: Hikers will have the option to go on a 4-5 mile hike throughout the park OR a 2 mile leisurely nature hike.  Both hikes will be led by Friends of Van Cortlandt Park Staff and take about 2 hours.  All registered participants will receive a VCP Where NYC Hikes t-shirts.    
Oktoberfest is from 4-7pm:  Attendees will eat German Food by Loreleye Restaurant & Biergarten and enjoy local brews from the Bronx Beer Hall.  Yard games will be setup to challenge your friends as you hang out on the Van Cortlandt House Museum Lawn.
You can join us for just the Hike or the Oktoberfest or the entire Hike-toberfest Event!  Purchase your tickets in advance for a discount!

Hikes will start at and Oktoberfest will be held on the grounds of the Van Cortlandt House Museum- enter the Park at Broadway and W. 246th Street.
Special thank you to our sponsors: Bronx Beer Hall, Food Dynasty, Loreleye Restaurant & Biergarten and the Van Cortlandt House Museum.
Take It Outside:
Summer Teacher Workshops

Teachers!  Have you been looking for inspiration when it comes to new lessons ideas?  Each workshop in this series comes with an activity guide filled with lesson plans that connect students to nature while meeting your existing educational goals.  These workshop  are open to classroom teachers as well as informal educators, after-school staff, and anyone who works with youth in grades Pre-K through High School.  Pre-registration for workshops is required and workshops are $25 each or $60 for all 3 days.

Amalgamated & Norwood Youthmarkets
Amalgamated- Wednesdays from 2-7pm from July 6th- October 26th at the Train Park at Orloff Ave. and Gale Place
Norwood- Thursdays from 12-7pm from July 7th- November 17th on the Corner of E. Gun Hill Road and DeKalb Ave.
Wednesdays will include healthy cooking demonstrations and hands-on activities for the community including kickboxing lessons from Shape Up NY at 6pm each week. Thursday's market is being held in partnership with GrowNYC. Both markets will accept Cash, EBT/Credit/Debit, Healthbucks, FreshConnect Bucks, WIC and FMNP checks. Special Thank You to Our Supporters: Councilman Andrew Cohen, Clif Bar Family Foundation and Bon Secours Healthy Community Initiative.
Show Your Support for Daylighting Tibbetts Brook

Water from Van Cortlandt Lake enters the Broadway sewer at a rate of 4 to 5 million gallons of water per day — and that's on a dry day. This water is then treated – for no reason- at the Wards Island Stormwater Treatment Plant. Often when it rains, the combination of sewage, street runoff and the brook enters the combined sewer, bypassing the treatment plantand flowing directly into the Harlem River. This one Combined Sewer Overflow (CSO), WI-056, connected to the Broadway sewer makes up more than half of the CSO water entering the Harlem River. Daylighting will remove this clean water from the sewer and help to reduce CSO occurrences on the Harlem River and help with flooding issues along Broadway and other areas of the Tibbetts Brook Watershed. 
The Friends of VCP have joined forces with the Bronx Council for Environmental Quality to create a Coalition for the Daylighting of Tibbetts Brook. As of June 24th, 2016, Bronx Community Board 7, Councilman Andrew Cohen, NYS Assemblyman Jeffrey Dinowitz, Congressman Eliot Engel, Fort Independence Park Neighborhood Association, Councilman Mark Levine, NYS Senator Jeffrey Klein, The Natural Areas Conservancy, New Yorkers for Parks, Northwest Bronx Community and Clergy Coalition, NYC H2O, Riverkeeper, S.W.IM. Coalition and the Trust for Public Land have signed on.  Bronx Community Board 8 passed their own resolution in favor of daylighting and supports the efforts of the Coalition.  If your group would like to sign on please email christina@vancortlandt.org .  Individuals may add their support by signing our online Free Tibbetts Brook petition.  
Watch this Video & Learn about the Friends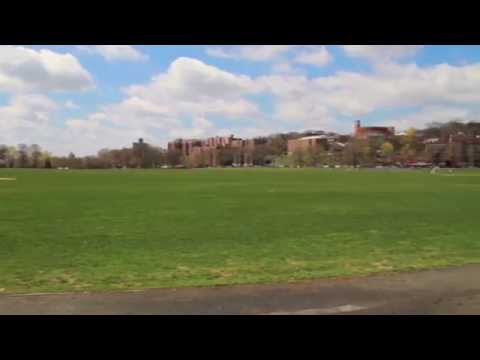 Click Here to Watch the Video Directly on YouTube.
Thank you to Next Round Productions for creating this wonderful video for us.  Very special thank you to Partnerships for Parks for helping to fund the video!
Master Plan for Van Cortlandt Park

NYC Parks recently finalized a comprehensive Van Cortlandt Park Master Plan that will guide the restoration of Van Cortlandt Park's natural beauty and provide solutions for the needs of all neighboring communities. The Master Plan charts clear courses of action to restore and improve this unique property.  The Master Plan is intended to coordinate efforts over the next twenty years between agencies, nonprofit partners, elected officials and community groups to complete capital projects in Van Cortlandt Park.  The Friends of Van Cortlandt Park look forward to helping to implement projects in this plan over the next 20 years.

FVCP in the New York Times!
FVCP was featured in a recent New York Times article New York Parks in Less Affluent Areas Lack Big Gifts.
The Friends of Van Cortlandt Park are a 501c3 nonprofit organization.
Our EIN is 13-3843182.