Picnic Supper & Concert Benefit
The Friends of VCP are joining with the Van Cortlandt Committee of the National Society of Colonial Dames for:
A Picnic Supper & Concert
in Van Cortlandt Park
with the New York Philharmonic
Tuesday June 21st, 2016
Join us as we Celebrate and Honor
Franklin Vagnone
The Morris & Alma Schapiro Fund
NYC Councilman Andrew Cohen
Our guests will enjoy: Round-trip transportation from Manhattan
Free parking at Manhattan College
Picnic Supper with Libations under a tent at Van Cortlandt House Museum
Reserved V.I.P. seating on chairs for the New York Philharmonic Concert on the Parade Ground
Click here to purchase a ticket, become a sponsor or learn more.
Summer Water & Trails Crew

Summer Water and Trails Crew Interns are the leading force in maintaining the trails of Van Cortlandt so that Park users can enjoy the trails. This year, interns will also be taking part in collecting data for a water monitoring program of Tibbetts Brook and Van Cortlandt Lake within the Park boundaries. All interns are required to do physical trail work outdoors in various conditions throughout the summer as well as take part in the water data collection. Projects are primarily related to trail maintenance, habitat restoration, and water quality. Training in trail maintenance, tool use, data collection, and ecological processes will be provided to all interns. Other trainings and programs will also be scheduled to provide a variety to the schedule. Open to applicants 14-18 years old.  Interns will work Monday to Thursdays from 9am to 4pm  from Tuesday July 5th- Thursday August 18th.  Applications are due by Thursday May 12th, 2016 at 6:00PM EST.

Show Your Support for Daylighting Tibbetts Brook

Water from Van Cortlandt Lake enters the Broadway sewer at a rate of 4 to 5 million gallons of water per day — and that's on a dry day. This water is then treated – for no reason- at the Wards Island Stormwater Treatment Plant. Often when it rains, the combination of sewage, street runoff and the brook enters the combined sewer, bypassing the treatment plantand flowing directly into the Harlem River. This one Combined Sewer Overflow (CSO), WI-056, connected to the Broadway sewer makes up more than half of the CSO water entering the Harlem River. Daylighting will remove this clean water from the sewer and help to reduce CSO occurrences on the Harlem River and help with flooding issues along Broadway and other areas of the Tibbetts Brook Watershed. 
The Friends of VCP have joined forces with the Bronx Council for Environmental Quality to create a Coalition for the Daylighting of Tibbetts Brook. As of April 28th, 2016, Bronx Community Board 7, Councilman Andrew Cohen, Fort Independence Park Neighborhood Association, NYS Senator Jeffrey Klein, Northwest Bronx Community and Clergy Coalition, NYC H2O and the Trust for Public Land have signed on.  Bronx Community Board 8 passed their own resolution in favor of daylighting and supports the efforts of the Coalition.  If your group would like to sign on please email christina@vancortlandt.org .  Individuals may add their support by signing our online Free Tibbetts Brook petition.  
Watch this Video & Learn about the Friends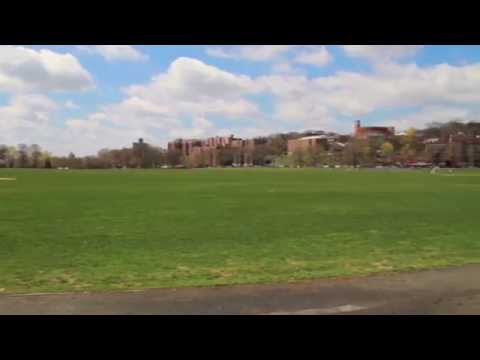 Click Here to Watch the Video Directly on YouTube.
Thank you to Next Round Productions for creating this wonderful video for us.  Very special thank you to Partnerships for Parks for helping to fund the video!
Master Plan for Van Cortlandt Park

NYC Parks recently finalized a comprehensive Van Cortlandt Park Master Plan that will guide the restoration of Van Cortlandt Park's natural beauty and provide solutions for the needs of all neighboring communities. The Master Plan charts clear courses of action to restore and improve this unique property.  The Master Plan is intended to coordinate efforts over the next twenty years between agencies, nonprofit partners, elected officials and community groups to complete capital projects in Van Cortlandt Park.  The Friends of Van Cortlandt Park look forward to helping to implement projects in this plan over the next 20 years.

FVCP in the New York Times!
FVCP was featured in a recent New York Times article New York Parks in Less Affluent Areas Lack Big Gifts.
The Friends of Van Cortlandt Park are a 501c3 nonprofit organization.
Our EIN is 13-3843182.