Watch this Video & Learn about the Friends!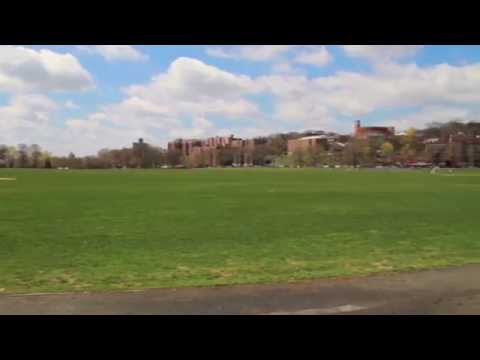 Click Here to Watch the Video Directly on YouTube.
Thank you to Next Round Productions for creating this wonderful video for us.  Very special thank you to Partnerships for Parks for helping to fund the video!
We are Hiring for our High School Environmental Internship

Held in partnership with the Riverdale Neighborhood House, our High School Environmental Internship exposes teens to different areas of environmental studies. Our mission for this program is to give the youth from the Bronx and surrounding communities an opportunity to learn about their local environment, as well as the chance to gain valuable job skills.  Teens will learn about improving and conserving their environment, specifically Van Cortlandt Park. This includes learning about forest ecology, trail maintenance, and tree identification. The teens will learn about different careers and basic job skills while gaining writing and speaking skills that will help them become strong leaders.
FVCP's Environmental Internship Program will run from November to June. Teens accepted in the program are required to work every Friday from 4:30 to 6:00 and alternating Saturdays from 9:30 to 2:30.  Applications are due by October 10th, 2014.
Master Plan for Van Cortlandt Park

NYC Parks recently finalized a comprehensive Van Cortlandt Park Master Plan that will guide the restoration of Van Cortlandt Park's natural beauty and provide solutions for the needs of all neighboring communities. The Master Plan charts clear courses of action to restore and improve this unique property.  The Master Plan is intended to coordinate efforts over the next twenty years between agencies, nonprofit partners, elected officials and community groups to complete capital projects in Van Cortlandt Park.  The Friends of Van Cortlandt Park look forward to helping to implement projects in this plan over the next 20 years.


Support the Friends
We rely on the support of our friends to continue our efforts to Bring Youth, Community and Nature Together in Van Cortlandt Park.  Become a Friend Today!  We have high hopes for the coming year and hope you will help us realize our goals.  Together we can achieve so much. 
FVCP in the New York Times!
FVCP was featured in a recent New York Times article New York Parks in Less Affluent Areas Lack Big Gifts.
The Friends of Van Cortlandt Park are a 501c3 nonprofit organization .
Our EIN is 13-3843182.